Toyota Kata
Managing People for Improvement, Adaptiveness and Superior Results
Must read for continuous improvement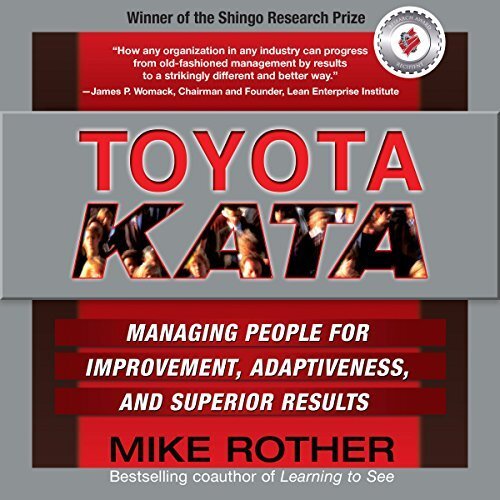 some of the key elements of the toyota way !!
Continuous improvement
Blameless postmortems
Constantly getting feedback
Rapid prototyping
Metrics & Measurements
Lean (eliminating waste)
Observe the bottlenecks - go back and observer again
Automation
Create standards
Making work visible to expose problems
Improve your team , group
Organizational learning - leaders as teachers - mentorship
Resolve conflicts (problems) when it's hot (occurs)
Problem solving: Identify cause and solve it quickly - then go back and fix it by changing one thing at a time.
Problems will occur.
also … try to remember to pull the "Andon cord " when an error occur in production !!!